2018-2019 Rover Ruckus
2017-2018 Relic Recovery
TEAMS

CRMS Cyber Eagles (FTC)

FPMS FalTech (FTC)

CRMS No WiFi Required (FLL)

FPMS Hydra Jr. (FLL)

FPMS Task Masters (FLL)



FLL Scrimmage: (February 24, 2018)
From securing the venue, to working out the logistics surrounding the event and procuring everything from food to materials, our team organized the entirety of this year's FLL scrimmage. With the help of our sponsors, Viper Nation Education Foundation and FIRST in Texas, we were able to host a smooth event consisting of 14 teams, 100 students, and over 30 volunteers that we recruited.

BattleBots Camp: (February 24, 2018)
​ We partnered with Learning Fun 101 and ESTEAM Academy to host a 3-day camp. Students learned various aspects of design and were introduced to the values of FIRST. This camp primarily focused on providing STEM education to students who lack access to STEM resources.
Powered by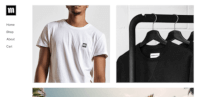 Create your own unique website with customizable templates.