2018-2019 Rover Ruckus
2017-2018 Relic Recovery
Summer Fest: (July 14, 2017)
We attended the Summer Fest at the Hill Country Baptist Church. We had an FTC booth, handed out brochures, and showcased and demoed our robot for attendees. Many people approached us with questions about the program, and we made an effort to reach out to parents to promote FIRST and robotics programs. The robot attracted a lot of kids and increased their interest and fascination in robotics and inspired them to participate in FLL and FTC when they get older.

Future Set Camp: (July 27, 2017)
We visited the Live Oak Unitarian Universalist Church to promote the programs that FIRST offers and generate excitement for STEM and robotics among the youth in our community.
​
Learning Fun 101: (July 30, 2017 ; August 17, 2017)
On July 30th, our team went to the Lost Creek Country Club to showcase our robot and mentor youth on building and programming. We taught them how to use TETRIX and bestowed other hardware tricks upon them as well. We connected with the company again on August 17th at the Dell Jewish Community Center to showcase another robot to a large group of young kids and generate enthusiasm for STEM. ​

Game Worlds: (August 10, 2017)

STEM Camp: ​(October 9, 2017)
Our first STEM camp for this season turned out to be a great success! We partnered with ESTEAM Academy and LearningFun101, local programs that promote entrepreneurship, science, technology, engineering, art, and mathematics in Round Rock, in order to implement the event. A total of 14 kids aged 5-10 attended and participated in many engaging experiments that we devised ourselves, such as Straw Rocket Party and Fun with Electromagnetism. We also set up a mini FLL competition to introduce the kids to hardware and problem solving, and ended the day with a Rube Goldberg activity. We are looking forward to hosting another STEM camp in the near future!

UT Girl's Day: (February 24, 2018)
​Reached out to over 600 students through our booth at the UT Girl's Day event, a STEM festival geared towards introducing young girls to the world of engineering.
Powered by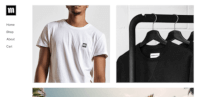 Create your own unique website with customizable templates.