Who We Are.

We are one of the eight FTC teams part of the award-winning Vandegrift ViperBots Robotics Program in Austin, Texas. Our primary focus is to develop long-lasting skills in science, technology, engineering, and mathematics (STEM) by participating in the FIRST Tech Challenge. We also promote leadership, teamwork, collaboration, and engagement within our communities while exemplifying the spirit of gracious professionalism, all while building enduring connections, life experience, and self-confidence.
Click on the ViperBots logo to the right to visit the official ViperBots page.



What We Do.

Our Mission.
Our mission is to ignite a passion for STEAM within the minds of the youth in our community by coordinating highly engaging and educational events while simultaneously enriching our own knowledge through collaborating with STEAM professionals.

FIRST Tech Challenge.
FIRST (For Inspiration and Recognition of Science and Technology) is a nonprofit organization that designs accessible, innovative programs that motivate young people to pursue education and career opportunities in STEM. The FIRST Tech Challenge is the third level of competition of the four tiers and consists of designing an inventive robot to compete with other teams' creations, and presenting a comprehensive strategic / development plan while developing skills in hardware, software, and entrepreneurship. Most importantly, the organization values the concept of Gracious Professionalism in order to ensure that the FTC is not only competitive, but fun, too.
Click on the button to the right to visit the official FIRST page.
Upcoming ​Dates

12/8/18

AML Meet 2

1/12/19

AML Meet 3

2/9/19

AML Championship

3/3/19

Alamo Regional

4/17/19

South World Championship

Contact Us.
Powered by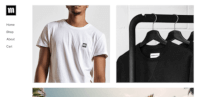 Create your own unique website with customizable templates.